Why Choose 5754 Aluminum Sheet for Tank Truck
In response to global warming and energy crisis, a low-carbon economy with low energy consumption, low emissions, and low pollution is increasingly being advocated by people. As an important logistics equipment, the lightweight of the tank truck has been attracting the public's attention.
For fuel tank trucks, the weight of the tank body accounts for a large proportion of the weight of the entire vehicle, and reducing the weight of the tank body has been an inevitable trend. The aluminum sheet for tank truck has an ideal material for automobile lightweight.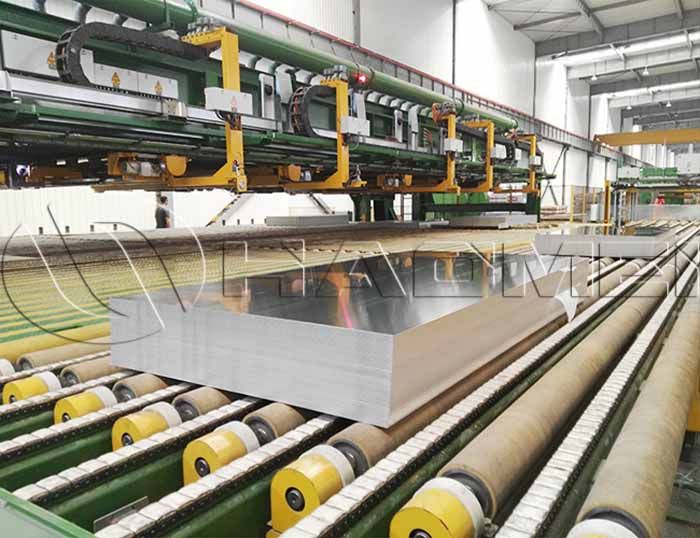 There are two main kinds of materials for the tank truck are carbon steel and aluminum plate. Aluminum sheet has been used for tank truck for more than 80 years. At present, carbon steel tankers have been basically eliminated in developed countries such as Europe, the United States, Australia, and Japan, and aluminum alloy tankers have been adopted.
As the main material of the tank truck, aluminum alloy sheet not only has light weight, but also has excellent corrosion resistance and high reuse value. 95% of aluminum alloy can be reused. 5 754 aluminum sheet is one of the commonly used tanker truck.
Aw 5754 aluminum is of medium to high strength, good fatigue performance good welding performance and excellent corrosion resistance. Haomei 5754 aluminum alloy sheets not only meet the requirements of lightweight car body, but also greatly improve the safety performance and eliminate hidden dangers of the tankers.
Haomei Aluminum's 5754 aluminum sheet has passed the TUV certificate. Welcome to leave message below to inquire AW 5754 aluminum.
Original Source:https://www.aluminumtankerplate.com/a/why-choose-5754-aluminum-sheet-for-tank-truck.html
Tags: 5754 aluminum sheet , aluminum sheet for tank truck ,
Prev:5182 Aluminum Sheet for Semi Truck
Contact Us