5182 Aluminum Alloy for Fuel Tanker
High quality aluminum sheet is the guarantee and foundation for the transportation safety of all tanker truck. Tank body is the core of every fuel tank truck and the raw material is main reference factor for customers to choose high-quality tanker. The quality difference of 5182 aluminum alloy also invisibly influences customers' evaluation and purchase of tank trucks.
5182 aluminum plate is the latest high-magnesium alloy tanker which was born for the European road dangerous goods transportation agreement in recent years. Its tensile strength and elongation value are relatively high. In addition, the mechanical properties of the weld can reach the minimum value specified for the base metal.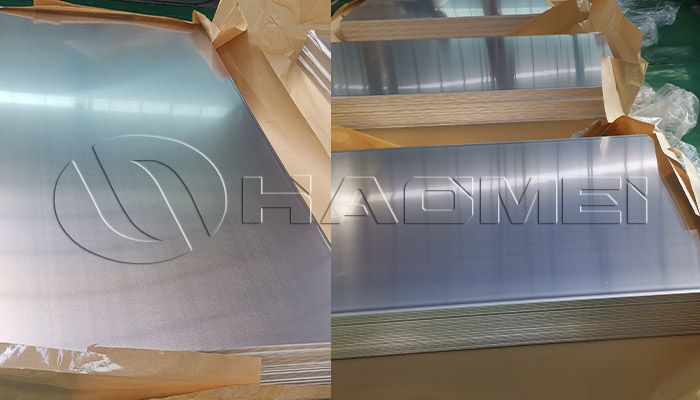 Aluminum alloy tanks have good compatibility with most chemical media and foods such as acetone, benzene, gasoline, diesel, kerosene, glacial acetic acid, etc., and the transportation range is relatively wide. Its maintenance cost is very low and will not rust when scratched. It has a typical service life of about 15-20 years.
5182 alloy sheet undergoes welding, wrapping or rolling processes, and is mainly used in the cylinders, heads and bulkhead of the fuel tankers. Its tensile strength is more than 280MPa, the yield strength is more than 125, and the elongation is more than 26%.
Its tensile strength is slightly better than 5052 and 5083 aluminum alloys, and its yield strength is also better than 5052 and 5083 alloys. Because the alloy contains a trace element Si, it has excellent welding performance, which can be used for gas welding, electric welding, seam welding and argon arc welding.
At the same time, it has strong corrosion resistance and has good cold working performance, but it can't be heat strengthened. It also has good processing and forming properties. Haomei Aluminum has rich tempers of 5182 alloy. Welcome to leave message below to inquire what you need.
Original Source:https://www.aluminumtankerplate.com/a/5182-aluminum-alloy-for-fuel-tanker.html
Tags: 5182 aluminum ,
Prev:The Aluminium 5083 for LNG Ship
Contact Us