What Is Aluminum 5059 Price
The 5xxx aluminum alloy has relatively good corrosion resistance and tensile strength, and becomes an ideal choice of raw materials for tankers and ships. Aluminum 5059, 5754, 5083, 5182 are the typical ones.
Of them, 5059 aluminum alloy has high strength, high plasticity and corrosion resistance, good weldability, and low crack tendency. With its own unique advantages, it is a main alumium plate for tankers, widely used in special tank truck for dangerous goods such as petrochemicals.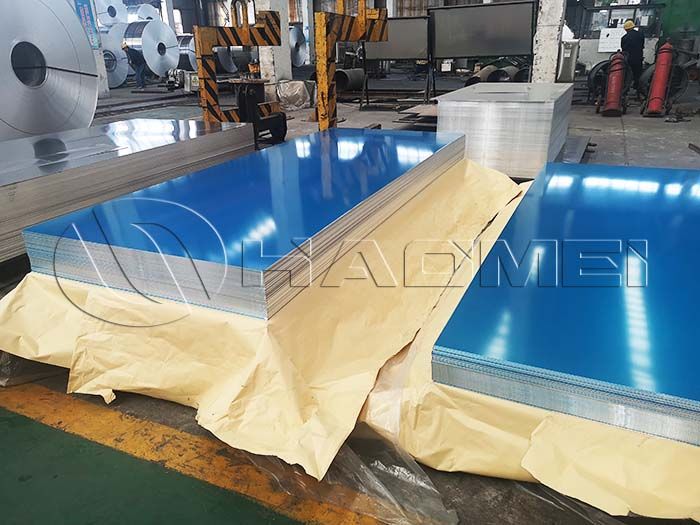 5059 aluminum plate is with ow density, only 2.66 g/cm3,high tensile strength, higher strength than some low-carbon mild steel, and has strong resistance to seawater and marine climate corrosion. So it is also widely used in marine engineering, small ships, yachts, fish boat, cruise ships, etc.
The different applications of aluminum 5059 in tankers and ships have different requirements for the specifications. The common thickness of 5059 aluminum for ship is 6/8/10/12/16/18mm. The width is 1500/1600mm and the length is 2000mm. For the tankers, the thickness range is 1.0-500 mm.
The aluminum 5059 price is made up of aluminum ingot fee and processing cost. For the end customer, the freight also affect the price. In addition to the transportation distance, the freight cost always will increase in the end of the year.
Since there are less 5059 aluminum sheet manufacturers than other 5xxx aluminum alloys, its price is also slightly more expensive. Haomei Aluminum can provide complete sizes of aluminum 5059 sheet and coil. Welcome to leave message below to tell us your requirements.
Original Source:https://www.aluminumtankerplate.com/a/what-is-aluminum-5059-price.html
Tags: aluminum 5059 , aluminum 5059 price , aluminium plate for tankers ,
Prev:Aluminum 5059 for Fuel Tank and Semi Truck
Contact Us